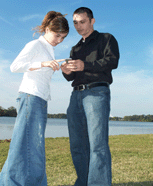 Established in 2005, we are a Louisiana based technology company desiring to create professional solutions to your business needs
Venturing out in the world of information technology we have a team of Microsoft trained professionals that are here to serve you. Being particularly skilled in the I.T. industry we here at Louisiana Technology Solutions have what it takes to get the job done right.
OUR VISION : To help our clients make distinctive, lasting, & substantial improvements in their performance & to build a great company that attracts, develops, excites, and retains exceptional people.